Locksmiths Blackpool
Established Over 30 Years

Blackpool Lock Services can help you with a variety of different solutions to your problems.
Whether you're stuck outside your home and can't get in, or need a key for a new tenant, we want to hear from you.
Servicing across Blackpool and the Fylde Coast area, you can depend on us for an affordable and prompt service when you need us the most.
Key Cutting Blackpool
 For your convenience, our locksmith company in Blackpool operates around the clock. You'll always have an option when you're stuck with a lock problem thanks to our 24 hour team.
Why Use Lock Services Blackpool
We are an independent genuine locksmith company with a retail shop based in the heart of Blackpool.
We have been going for over 25 years serving the people of Blackpool and surrounding areas. Whether you need key cutting, car keys, safes unlocked or new safes, lost keys to your house and need an emergency locksmith or anything else to do with a traditional locksmith service in Blackpool and surrounding areas we can do it all for you. We are a traditional reliable locksmith service.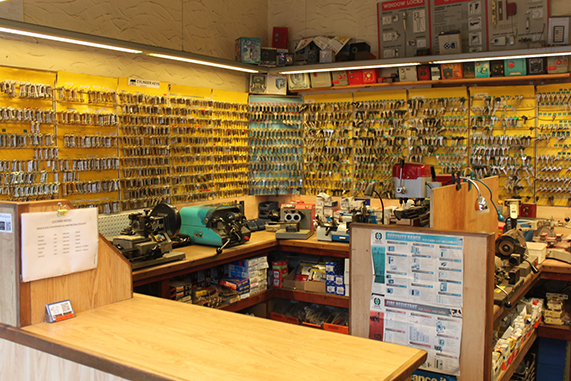 Retail Lock Services
Our locksmith shop is located on Charnley Road, Blackpool which is stocked with all products from leading manufacturers and key cutting is provided in the shop. We provide a professional Locksmiths Blackpool Service.
Blackpool Lock Services is dedicated to upholding the integrity and standards of the traditional Locksmith, providing a high service level to our private house holder & commercial clients covering Blackpool & Fylde Coast region.
We also a offer a 24 Hour Emergency Locksmith Service in Blackpool.
If your locked out or need a lock or key replacing we offer a number of general locksmith services to customers based in the Blackpool and surrounding areas.
MORE DETAILS
Hotels And Landlords

We are very flexible and adept to the needs of Hoteliers and Landlords of Blackpool and the Fylde Coast Areas. As hoteliers and landlords there is constant need for lock changes and we will will be available for scheduled or emergency meetings to sort any ongoing issue. We provide replacement keys and can provide lock installations for larger scale plans. Anything to do with locks and keys we can provide for you and we are reliable, professional and will get the job done as required.
MORE DETAILS
SKILLED AND TRADITIONAL LOCKSMITH

WITH MODERN DAY TECHNOLOGY
WE HAVE A FULLY OPERATIONAL WORKSHOP FOR ALL LOCKSMITH WORK
Contact Us Now For Your Next Project
Our Details
1B-1C Charnley Road, Blackpool, FY1 4PE
01253 625 585
info@lockservices.co.uk